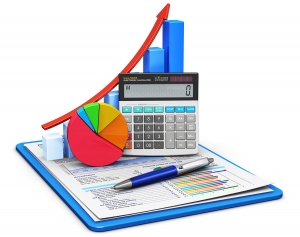 No matter what level of outside business accounting advisory services your company may need, we have the solution for you. Evolve offers everything from the simplest of bookkeeping and payroll services, to outsourced CFO services.
Whatever level of business accounting advisory service best fits you, we at Evolve would like to be your business partner and help in making your company successful.  We believe that the best way to accomplish this is to be proactive in our communications and correspondence with our clients on a regular basis throughout the year.  We would much rather receive a phone call or an email prior to you making a key business decision, such as purchasing real estate or possibly even a subsidiary to help grow your business, and be able to help you strategically plan for the transaction, than to find out after the fact.  Staying in-tune with our clients is what makes our firm stand out from the ordinary accounting firms that may only have conversations with their clients once a year, which is usually just prior to the March and April 15th tax deadlines.
Evolve's Business Accounting Advisory Services Include the Following
Transactional accounting and General Ledger Management
Financial statement preparation and monthly reporting packages
Cloud accounting software support and maintenance
Quickbooks setup and support
Payroll and sales tax services
Onsite Professional Staffing, Temporary or Full-time
Regulatory filing requirements of legal entities, such as LLC's, S-Corps, C-Corps, and not-for-profit organizations
Remember, ALL of Evolve's fees are predetermined up-front and FIXED, so you will NEVER receive any surprises when you open your bill!!!