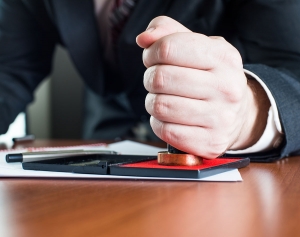 In most cases, companies and not-for-profit organizations obtain audit assurance services from an accounting firm because they are required to, not because they want to. Evolve would like to help change this way of thinking for business owners and executives of mid-size businesses and not-for-profit organizations.
What if I told you that obtaining your annual audit or review could actually help put money back into your organization's pocket? I bet that would help change your way of thinking when it comes to hiring an accounting firm for your audit assurance needs.
Statistics show that on average 5% of profits or the bottom line of an organization are lost as the result of fraud — small to mid-size businesses and not-for-profit organizations are the most susceptible to fraud due to the fact that there is limited personnel and a lack of segregation of duties. That's right – the office manager, Mrs. Doubtfire, who for the past 15 years has handled the company's cash collections, billings, accounts payable, and the cutting of checks, could be going home with 5% of your organization's profits.
Now, we are not saying that every office manager or bookkeeper is a thief, but there are ways to establish controls within an organization to help deter the risk of fraud. The first step is simply by the monitoring of financial records and performance. And if you don't have the time or knowledge to do so, hiring Evolve for our accounting and business advisory services is an easy way in which you can implement monitoring as an internal control within your organization.
Audit assurance standards require an auditor to gain an understanding of an organization's significant internal controls when conducting an audit of the organization's financial statements under GAAS (Generally Accepted Auditing Standards). When Evolve provides what is called audit assurance or attestation services to a client, we go above and beyond the audits standards. In addition to just obtaining an understanding of your organization's key controls, we perform a complete and comprehensive evaluation and assessment of your internal control procedures or possibly the lack thereof. We then provide specific recommendations to management and those in charge of governance on how to implement new controls where there may have previously been weaknesses, or how to improve on the existing controls that were in place.
Other accounting firms charge $5-20k for this type of internal control assessment for an organization in addition to their standard audit fees. However, Evolve provides this assessment absolutely free to all of our assurance clients, in order to help them reduce the risk of fraud and for us to better understand the true operations of your organization.
Evolve's Audit Assurance and Attestation Services Include the Following
Audits and reviews of financial statements
OMB A-133 Single Audits
Operational and Overhead audits
Regulatory and other compliance audits, such as workers' compensation insurance and union payroll audits
Agreed upon procedures
Internal control evaluation and assessment
Remember, ALL of Evolve's fees are predetermined up-front and FIXED, so you will NEVER receive any surprises when you open your bill!!!